This year is going
to it's end, so let's look back at the year we had.
2008 was a year of great debutalbums and EP's from young (female) singer-songwriters, but also had some awesome follow-ups. As always it was very hard to come up with this list of only 25 albums, but after some intense thinking and searching sessions, this, more or less, gotta be it!
I also decided to make a little favorite-EP-year-list, since I've been listening to quite some of those as well.
I would love to see your lists in a comment!
------------------------------------
Ane Brun - Changing of the Seasons
[MP3]
[BUY]
Amy Kuney - Bird's Eye View
[MP3]
[BUY]
Brooke Waggoner - Heal For The Honey
[MP3]
[BUY]
Basia Bulat - Oh, My Darling
[MP3]
[BUY]
Bicycles, The - Oh No It's Love
[MP3]
[BUY]
Coeur de Pirate - Coeur de Pirate
[MP3]
[BUY]
Cocoanut Groove - Madeleine Street
[MP3]
[BUY]
Dawn Kinnard - Courtesy Fall
[MP3]
[BUY]
Dark Captain Light Captain - Miracle Kicker
[MP3]
[BUY]
Fleet Foxes - Fleet Foxes
[MP3]
[BUY]
Gregory and the Hawk - Moenie and Kitchi
[MP3]
[BUY]
Heidi Happy - Flowers, Birds and Home
[MP3]
[BUY]
Jill Barber - Chances
[MP3]
[BUY]
Jon Foreman - Limbs and Branches
[MP3] [BUY]
Kat Flint - Dirty Birds
[MP3] [BUY]
Lenka - Lenka
[MP3]
[BUY]
Lost in the Trees - All Alone In An Empty House
[MP3]
[BUY]
Laura Marling - Alas I Cannot Swim
[MP3]
[BUY]
Mates of State - Re-Arrange Us
[MP3]
[BUY]
My Little Pony - Think Too Much
[MP3]
[BUY]



Nik Freitas - Sun Down

[MP3] [BUY]


Sophie Hunger - Monday's Ghost

[MP3] [BUY]


Thom Hell - God, If I Saw Her Now

[MP3] [BUY]


Vampire Weekend - Vampire Weekend

[MP3] [BUY]
Welcome Wagon, The - Welcome To The Welcome Wagon [MP3] [BUY]

------------------------------------



EP's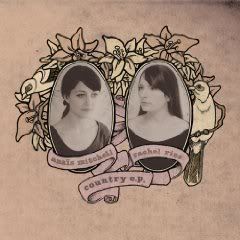 Alessi's Ark - The Horse EP
Angus and Julia Stone - Hollywood EP
Anaïs Mitchell & Rachel Ries - Country EP
Air France - No Way Down EP
Basia Bulat - In The Night EP


Civalias - You, Me and We EP
Laura Marling - Cross Your Fingers EP
Slow Club - Let's Fall Back In Love EP
The School - Let It Slip EP
The Narrative - Just Say Yes EP
------------------------------------